The "Sonnenhof" is a largely authentic "Walser" house originating from the nascent days of Lech's settlement. It dates back to almost exactly the same time as the "Almhof", towards the end of the 14th century, specifically in the year 1393.
It is located slightly above the Hinterwies lift station, on a spacious, traffic-free slope with views of snow-covered peaks in winter and hilly meadows in summer.  Its name – which translates to 'sunny inn' – is not an empty promise.
Based on a comprehensive historical analysis, the structure of the house has been meticulously restored over the past two years and adapted for its new use with great attention to detail.
Starting from December 2023, the Sonnenhof will be available to rent on a weekly basis as a residential house with 6 bedrooms.
The building consists of communal rooms on the ground floor and basement, and three bedrooms on each of the first and second floor. On each floor, there is a master bedroom with an en-suite bathroom and walk-in closet, as well as two other rooms that share a spacious, light-filled bathroom with a magnificent view of Lech's nature. One of the two smaller rooms on the top floor has a bunk bed that can accommodate up to 4 children if needed.
The foyer on the second floor features an open fireplace designed by Giuseppe Ducrot and a desk in front of a panoramic window overlooking Lech.
The ground floor includes an entrance, wardrobe, guest toilet, and a kitchen. The log construction of the old "Stube" and the "Nebenkammer" houses the living and dining rooms.
Shinichiro Ogata, who was previously involved in the design of the Almhof garage, has created a fascinating, sculptural sauna in the antique cellar beneath the "Stube".
The cellar beneath the "Nebenkammer", also preserved in its original state from the fourteenth century, serves as a pantry and wine cellar.
The house also includes an underground garage with 4 parking spaces and storage space for ski equipment.
Facilities:
Ground Floor
Vestibule, entrance area, guest toilet, wardrobe
Kitchen with dining table, wood stove, kitchen island, kitchenette
Living room with fireplace
Dining room
Basement
Cellar
Finnish sauna by Shinichiro Ogata
1st Floor
Master bedroom with walk-in closet and en-suite bathroom (shower, basin, and toilet)
2 double rooms
1 bathroom (walk-in shower, bathtub, basin, and toilet)
2nd Floor
Master bedroom with walk-in closet and en-suite bathroom (shower, basin, and toilet)
1 double room
1 double room with bunk bed (sleeps 2×2 children)
1 bathroom (walk-in shower, bathtub, basin, and toilet)
2nd Floor Corridor
Underground garage with 4 parking spaces
Services:
Included in the price is the use of all the rooms mentioned above, as well as breakfast and daily cleaning.
We will provide you with a range of wines and non-alcoholic beverages, which will be billed according to consumption.
Additional services and products can be booked through the Hotel Almhof Schneider. Guests of Sonnenhof have privileged access to the hotel's facilities, such as the day spa, childcare, cinema, etc.
We are also happy to make reservations for our guests in our Wunderkammer or restaurant.
The Sonnenhof can only be rented in its entirety on a weekly basis.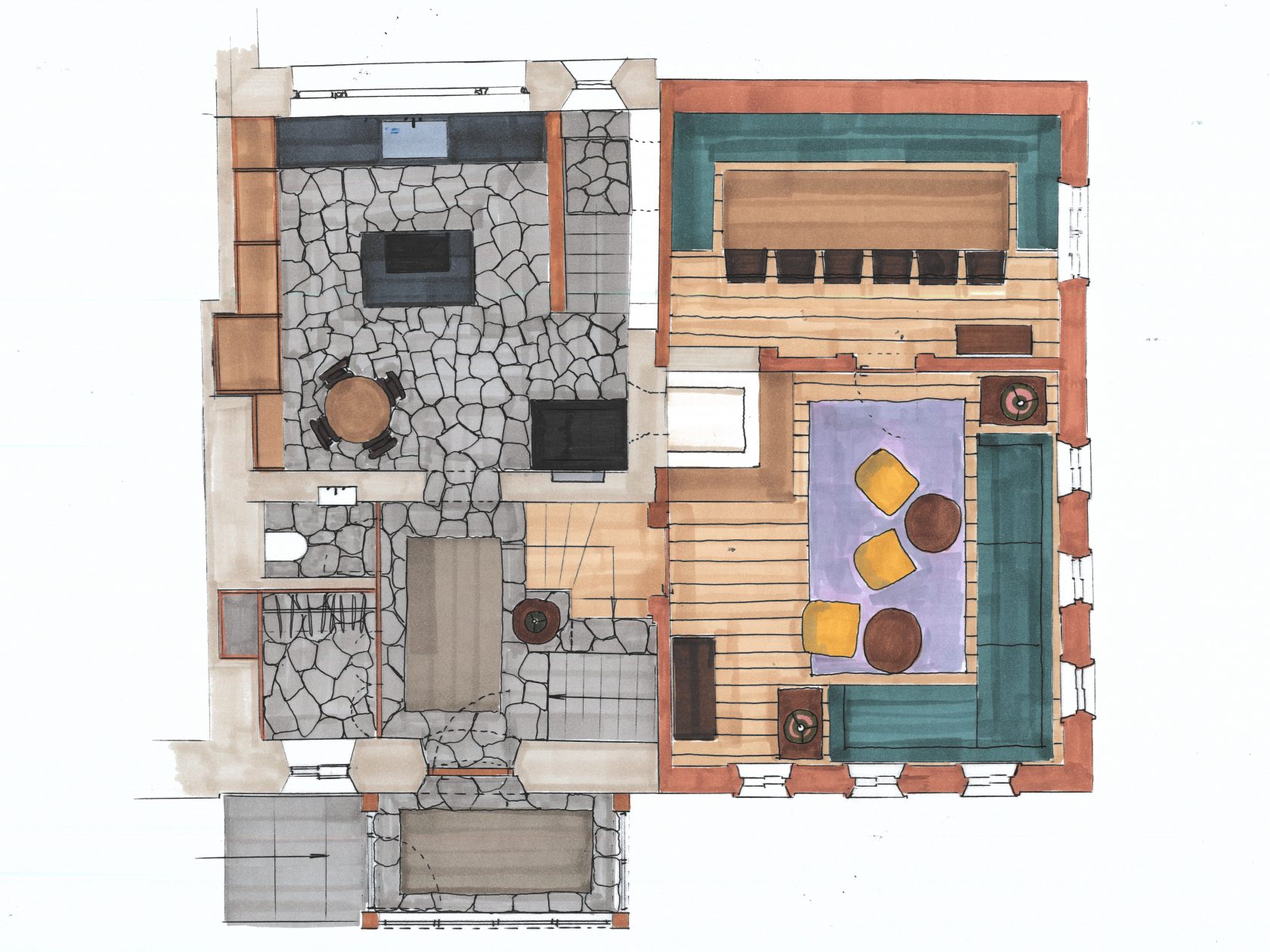 Ground Floor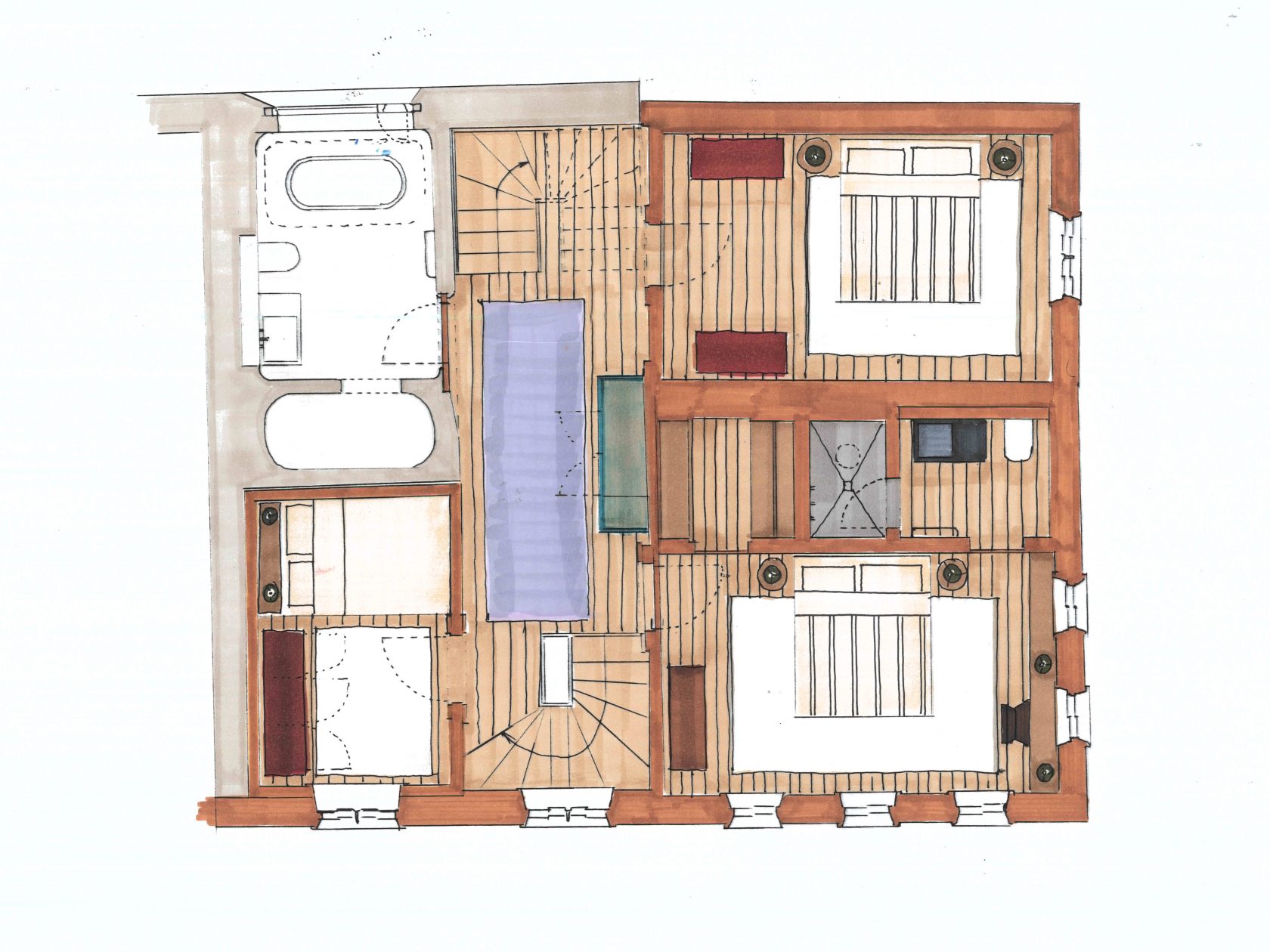 First Floor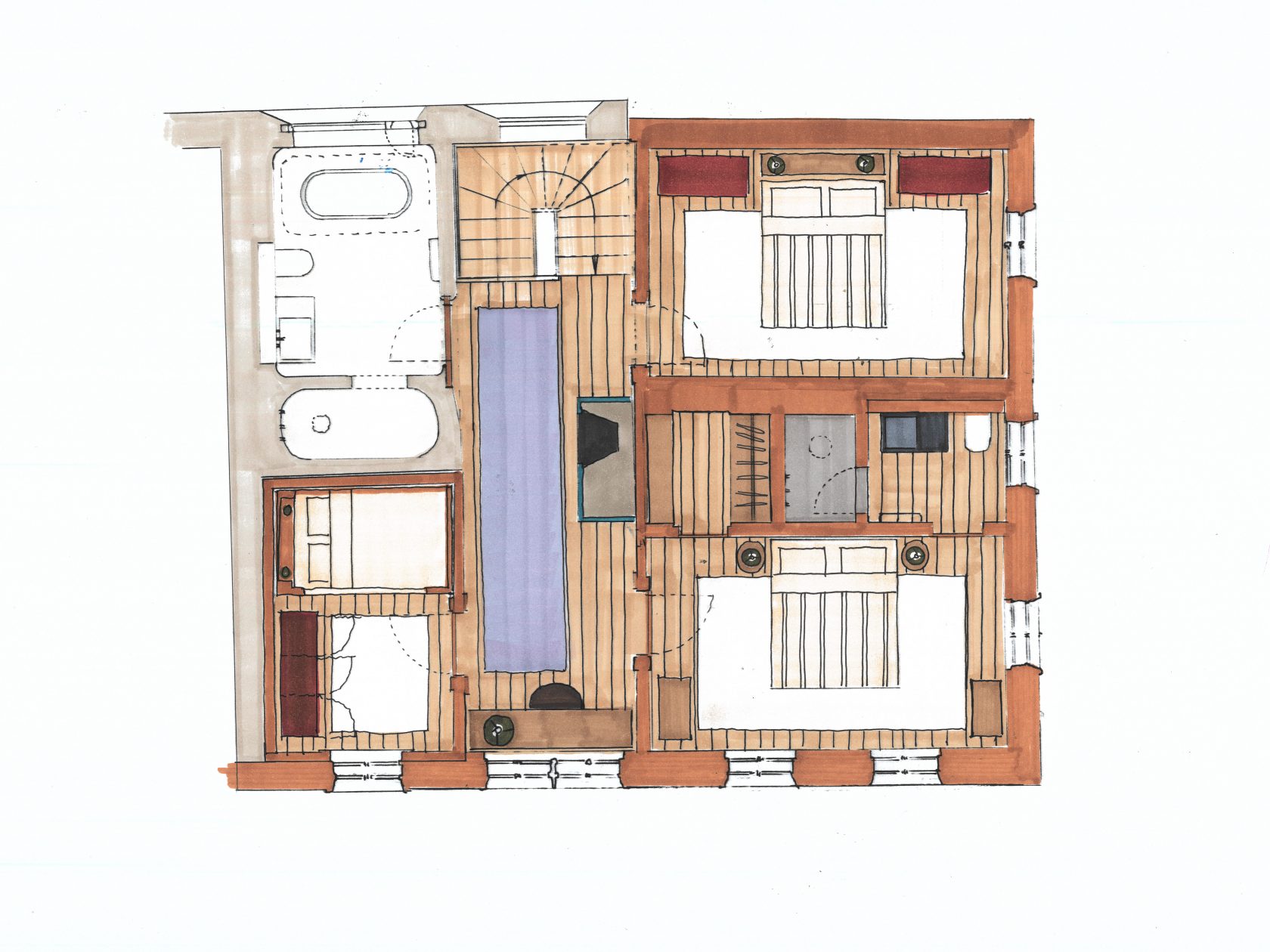 Second Floor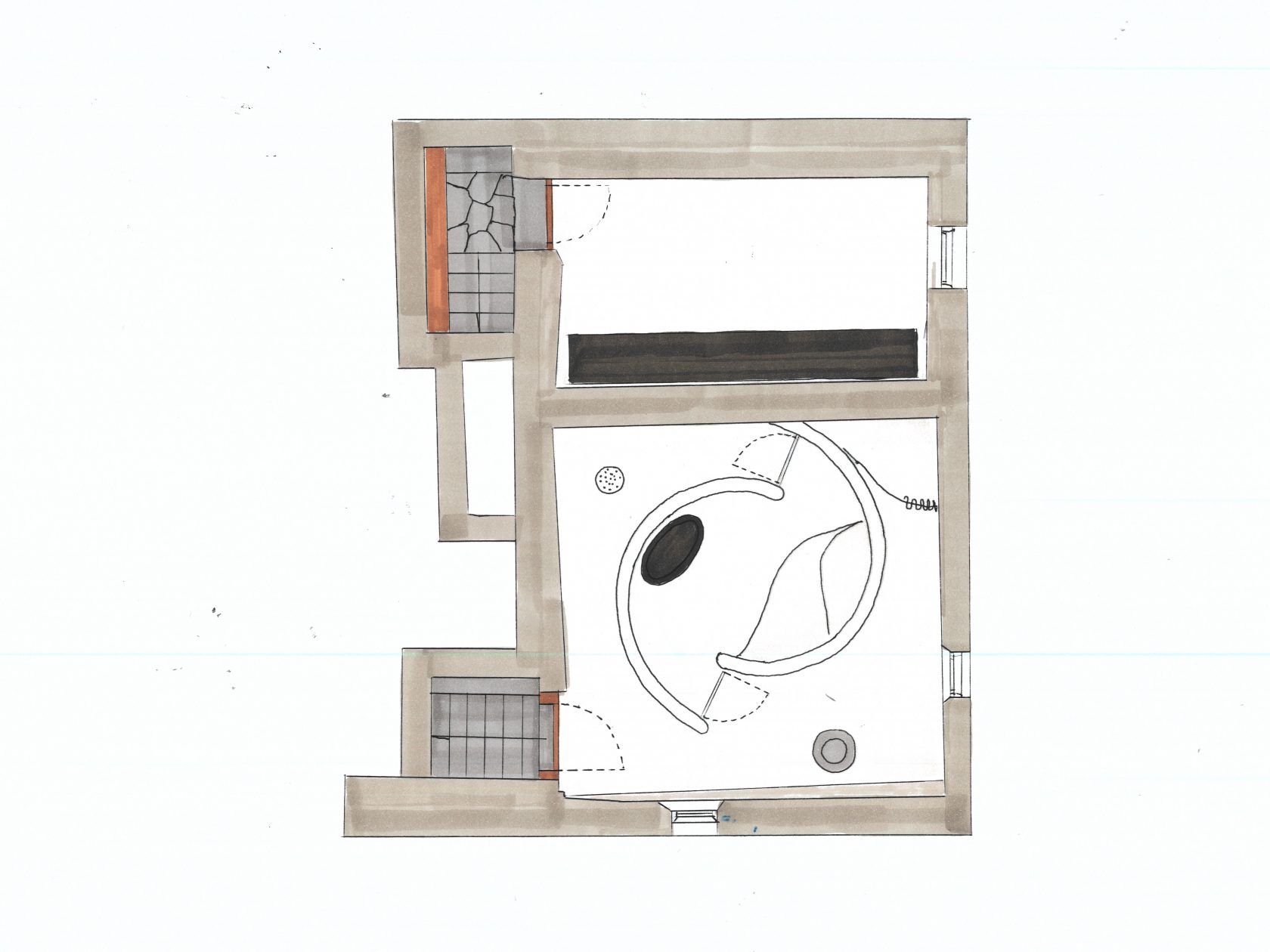 Sauna