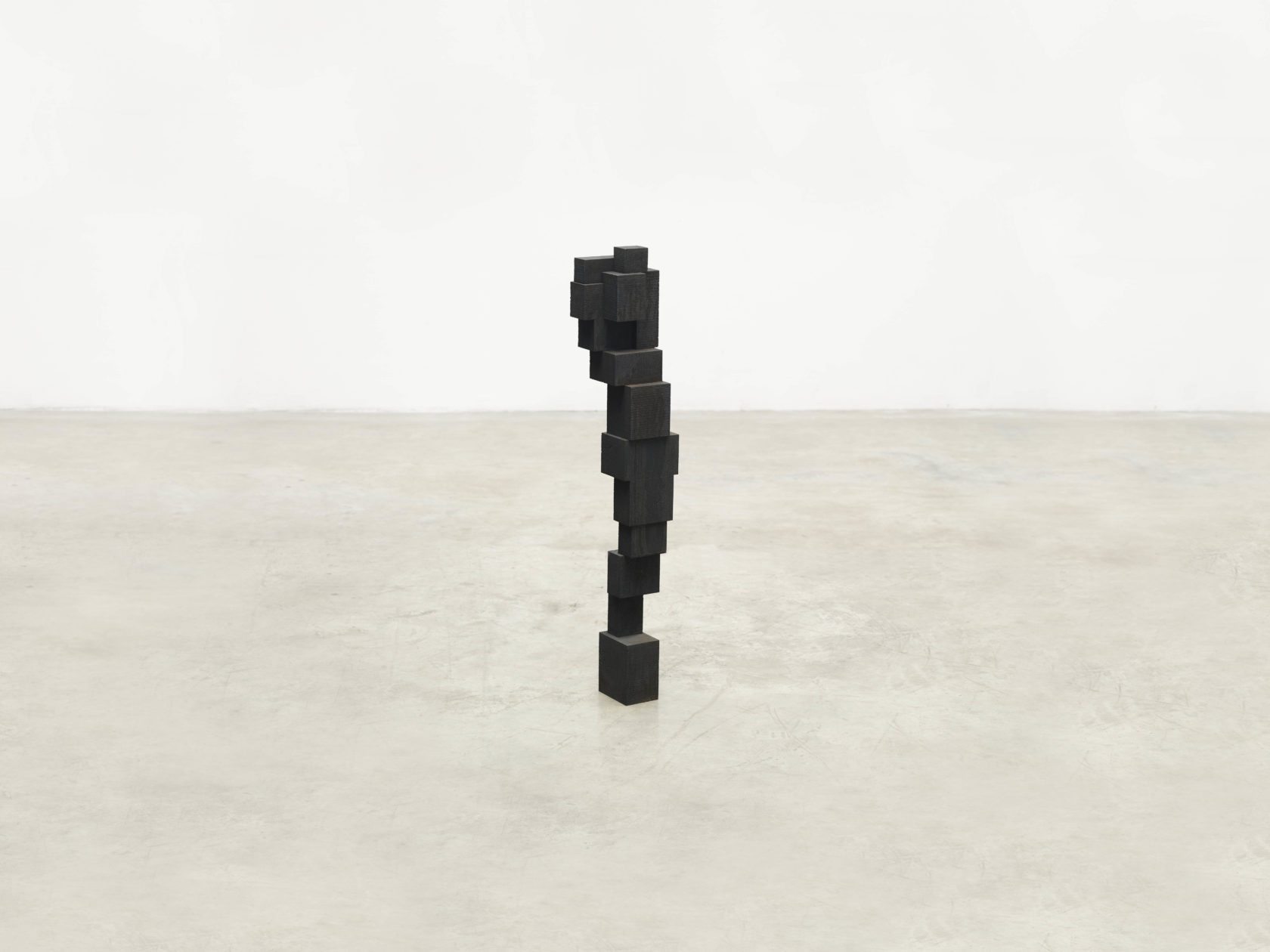 Photograph: Stephen White, London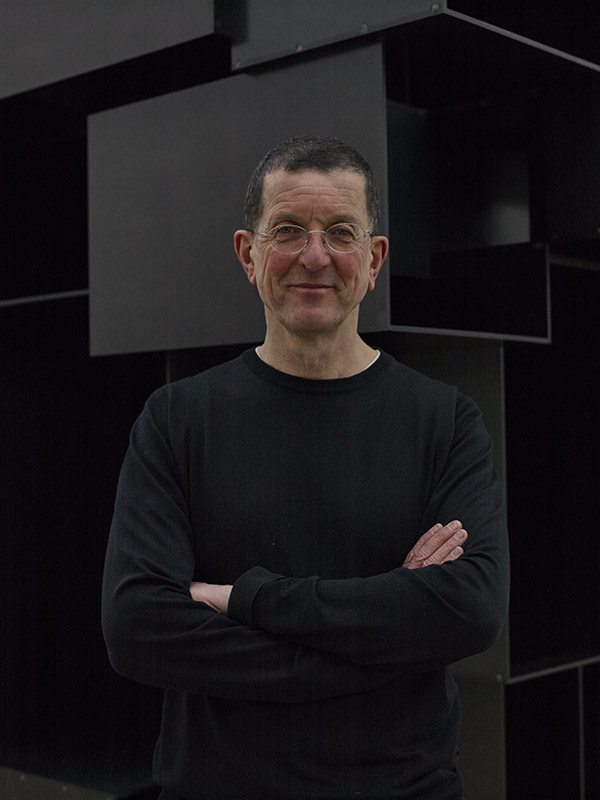 Photo: Stephen White, London
Antony Gormley
Antony Gormley, born in London in 1950- is widely acclaimed for his sculptures, installations and public artwork that investigate the relationship of the human body to space. Gormley continually tries to identify the space of art as a place of becoming in which new behaviours, thoughts and feelings can arise.
SMALL BLOCKWORKS, 2013 – 2018
The SMALL BLOCKWORKS are models for the 1.5 life-size BLOCKWORKS which attempt to give a strong intimation of the feel of a body using the smallest number of compressed iron blocks. These either sit one on top of the other or side-by-side, whether the figure is standing or crouching. The vertical works counter the stability of a column by cantilever. They attempt to equate instability of build with a mental state, translating haptic bodily sensation into ever more parlous tectonics.
Both the BLOCKWORKS and SMALL BLOCKWORKS use scale to act on the body-consciousness of the viewer. All of the works have an extended foot – the size of the foot is incorporated with the other blocks of the work to integrate a base into the language of the work.
SMALL LULL, 2015
Cast iron
105 x 21.5 x 15 cm
Photograph by Stephen White, London
© the artist
allmeinde commongrounds exhibition
03.02.2014-06.04.2014
Antony Gormley/Drawings
Next Artist: Nives Widauer