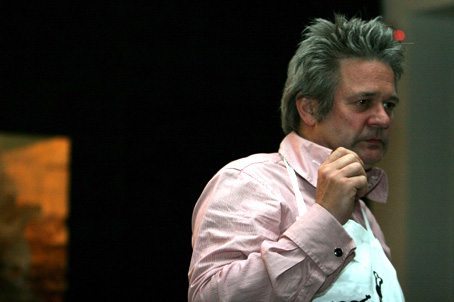 Photo: Martin Geier
Paul Renner
Paul Renner, born in 1957 in Bregenz, Vorarlberg, lives and works in Austria and Italy.
His creative work is underpinned by the idea of art as synaesthetic perception. His approach , which focuses on the notion of the total work (Gesamtkunstwerk), is anarchic, subversive and experimental. His exhibition projects culminate in theatrical soirées in which a broad spectrum of artistic genres is interfused with culinary culture.
For the Restaurant Wunderkammer in the Almhof Schneider Renner covered the ceiling and walls with 114 wooden panels with colourfull paintings of mood altering or healing plants. Each one has a paring personality out of the art world which can be seen as black and white portraits in several places through out the hotel.
Next Artist: Christian Thanhäuser