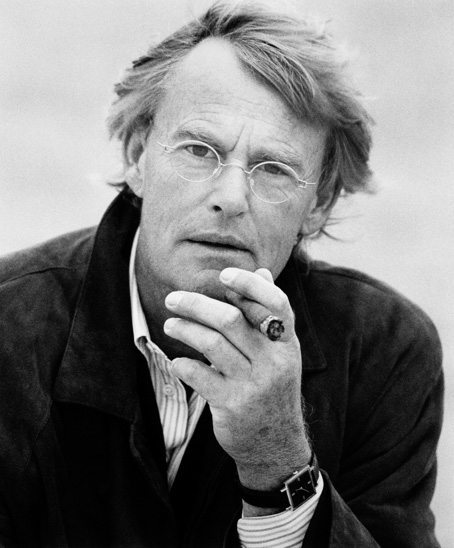 Photo: Martina Geddeck
Konrad Rufus Müller
Konrad Rufus Müller, born 1940 in Berlin, is best known as a portrait photographer of german chancellors- starting with Konrad Adenauer shortly after he left office, continuing with every german head of state – and beyond- until today .
An autodidact, Müller taught himself photography in the 1960s, having studied painting before. Not the documentation of public appearance or gestures is in the focus of his work- but more his own view on the personalities in front of his lense.
"Die Leute von Lech" is a black and white photo series on view at the Almhof Schneider shows how the photographer captured Lech natives, including Gerold Schneider's grandmother. These and many more pictures- taken between 1993 and 1994 were published in a book in collaboration with Austrian writer Michael Köhlmeier.
"Die Leute von Lech", 1996, Haymon Verlag
Next Artist: Shinichiro Ogata