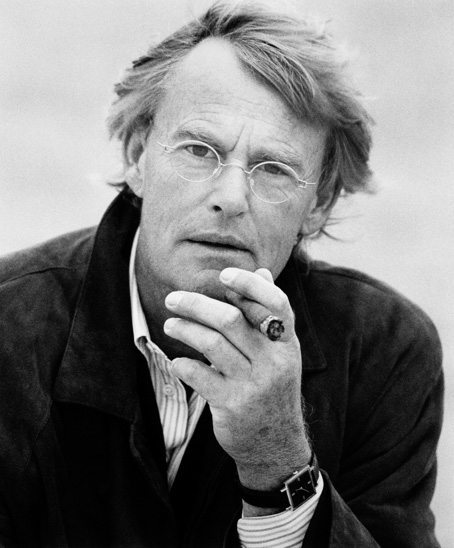 Photo: Martina Geddeck
Konrad Rufus Müller
Konrad Rufus Müller, born 1940 in Berlin, is best known as a portrait photographer of German chancellors – starting with Konrad Adenauer shortly leaving office – to the present Olaf Scholz.
An autodidact Müller taught himself photography in the 1960s having studied painting before.
As a return guest of Lech Konrad Rufus was asked to portray the "People from Lech" in 1993.
"Die Leute von Lech" is a black and white photo series showing Lech natives, including Gerold Schneider's grandmother Maria, plus a handful of landscapes and stills. These images – taken in 1993 and 1994 – were published in a book, in collaboration with Austrian writer Michael Köhlmeier under the same title.
In 2018 Katia and Gerold asked Konrad Rufus to portray the next generation of the "People from Lech". Those portraits were presented in December 2019. In December 2022 the series of 100 portraits has been completed. They will be part of a new publication that will be launched in 2023.
"Die Leute von Lech", 1996, Haymon Verlag
Next Artist: Shinichiro Ogata